Rider Skills Testing
What is the cost: RST $20.00 cash at the time of test.
Must have a valid Indiana permit.
Must provide your own licensed and insured motorcycle or trike.
Must wear a DOT approved helmet for the test. (State law requires you to wear a helmet at all times while on your permit.)
Do not wait until the last day of your permit to test. The BMV will not except an expired permit to endorse your license even though you have passed the skills test.
You may only attempt the skills test once per day.
Basic Rider Course
Suggested prerequisite would be to be able to ride a bicycle

What is the cost? BRC $125.00 Indiana residents. Out of state residents $250.00

Please make certain of the dates you are registering THERE ARE NO REFUNDS OR TRANSFERS. You will have to acknowledge this during the registration process before payment can be accepted.
This course is pass or fail. To complete the course you must attend all sessions and pass a written and riding evaluation.
Typical weekend - 5 hours of class room Friday, 5 hours riding on Saturday and 5 hours on Sunday. Sunday will conclude with the skills test and written test.
Age: You must be 15 1/2 years or older (under 18 requires signed parental waiver. Parent must sign waiver in front of rider coach)
Everyone will sign an assumption of risk and release of liability wavier.
250cc motorcycles are provided for this course.
Students will wear the following gear while on the motorcycles = DOT approved helmet, eye protection, long sleeves, long pants(please no holes), full-finger gloves, and sturdy over-the-ankle footwear
No learners permit or license is required to take this course.
Successful completion of the course will waive the Indiana State skills and written test for licensing.
Successful completion of the course may qualify you for an insurance discount. Check with your provider.
Students should arrive at least 15 minutes before the class begins
Successful completion of this course does not guarantee your safety.
Powered by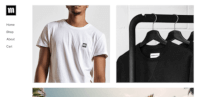 Create your own unique website with customizable templates.