Rider Skills Testing (Indiana residents only)
What is the cost: RST $20.00 cash at the time of test.
Must have a valid Indiana drivers license and motorcycle permit
Must provide your own licensed and insured motorcycle or trike.
Must wear a DOT approved helmet for the test. (State law requires you to wear a helmet at all times while on your permit.)
Do not wait until the last day of your permit to test. The BMV will not except an expired permit to endorse your license even though you have passed the skills test.
You may only attempt the skills test once per day.
Please note if you are under 18 you will need parent/guardian present to sign the release wavier.
PLEASE DO NOT CONTACT THE SPORTS CENTER
MARCH 2019 TESTING
DATES & TIMES

WED MAR 20th 5pm
WED MAR 27th 5pm


APRIL 2019 TESTING
DATES & TIMES


APRIL 1Oth 5PM
APRIL 24th 5PM

Skills Testing Requirements
The Indiana Bureau of Motor Vehicles (BMV) strives to meet the needs and expectations of those seeking to complete their skills examination and gain their motorcycle endorsement.
Applicants must provide the motorcycle used for the motorcycle skills test and must wear a motorcycle helmet during the operational skills test.
Motorcycle skills tests will not be performed in hazardous weather. However, examiners have experience conducting training in less-than perfect weather. If an applicant has ridden to the testing site in the rain and will be forced to ride home in the rain, he or she will not be denied the opportunity to take the skills test as long as the environment is safe.
The motorcycle skills test consists of several elements which measure an applicant's basic control of the motorcycle and response to hazardous situations. The motorcycle skills test consists of the following actions:
Starting
Overall control
Cornering
Changing traffic lanes
Turning
Braking
Stopping at designated points
Offset cone weave
U-turn
Quick stop
Obstacle swerve (to simulate changing lanes)
"Points" will be assessed if the applicant fails to properly execute any of the maneuvers listed above. If you fail the motorcycle skills test, you must wait until the next day before taking the test again. If you fail three motorcycle skills tests while holding a motorcycle learner's permit, you must wait two months from the date of the last failed skills test before taking the motorcycle skills test again.
Visit the Ride Safe Indiana website at
www.ridesafeindiana.com
for more information regarding motorcycle skills testing and to find a location near you.
Once you pass the motorcycle skills test, you will need to visit a BMV branch with your signed and stamped motorcycle permit to receive your motorcycle endorsement.
Powered by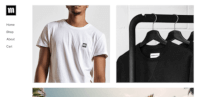 Create your own unique website with customizable templates.